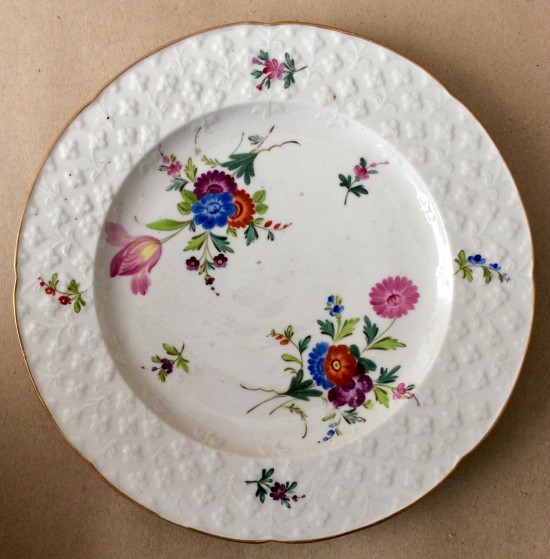 Antique porcelain press moulded German flower plate.
Country of Origin: Germany
Date: 18/19th century.
Condition: Good original condition
Description: Hand painted German plate with bouquets of flowers and sprays to borders. Guilt edged and press moulded border ( repeat pattern of small flower heads.). No major damage, but quite a lot of fritting to body ( see photographs).
Dimensions: Diam 21.8cm. Depth 2cm.
Price: £SOLD
Stock Number: AWP021902