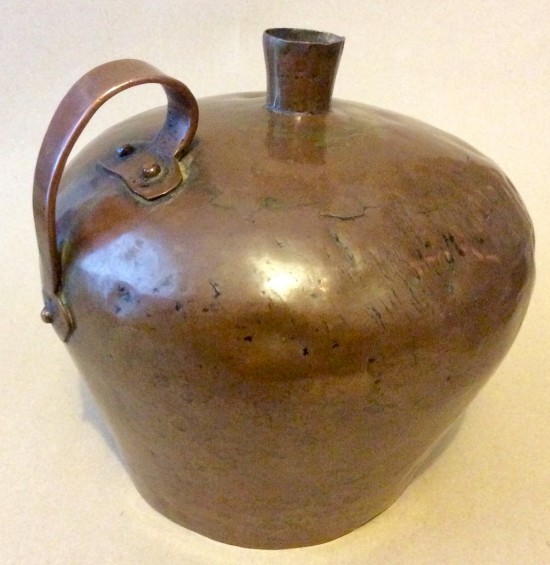 Antique 18th century Dutch copper flagon or pitcher.
Country of Origin: Netherlands
Date: C1770
Condition: Good original condition
Description: Good sized flagon or pitcher. Mid 18th century Dutch or Flemish. Lovely shape and applied handle with copper rivets. Brazed castle battlement seam around top and down to base by handle. A slightly hammered finish could be just age related wear. Some dents and a small solder repair to base. The small spout to top has a pouring lip. Probably had a cork bung.
Dimensions: Max width 24.5cm, max height 22.4cm, weight1.27kg.
Price: £275.00
Stock Number: AWM021901