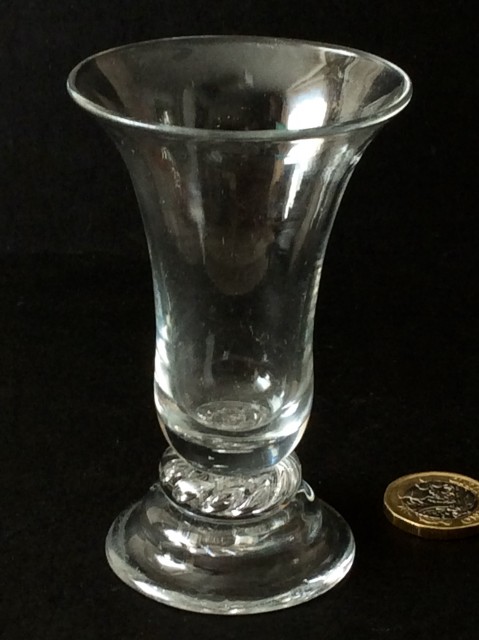 Antique Georgian bell bowl jelly glass, beaded knop, DF.
Country of Origin: UK
Date: c1750
Condition: Good original condition
Description: Good Georgian jelly glass . Bell bowl on a beaded knop and domed plain foot. Good weight and colour. Three small air bubbles in bowl.(not blown). As found, no signs of any restoration.
Dimensions: 9.5cm high. Diam top 6.0cm. Diam bott. 4.9cm.
Price: £150.00
Stock Number: AWG072102