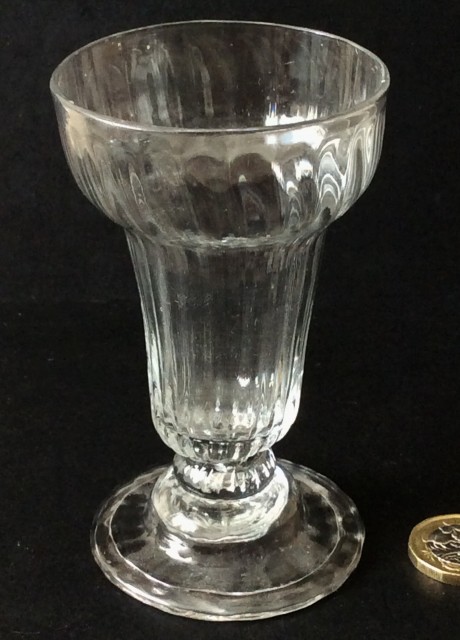 Antique Georgian pan- top jelly glass D & FF.
Country of Origin: UK
Date: c.1750
Condition: Good original condition
Description: Rib moulded pan top jelly glass. Ribbed gathered Basal knop on a domed and folded foot. The ribbed sides even and straight. Slight wrythen at top and in domed foot.
Dimensions: 10.7cm high. Diam. Top 6.2cm. Diam bottom 6.1cm.
Price: £175.00
Stock Number: AWG072101