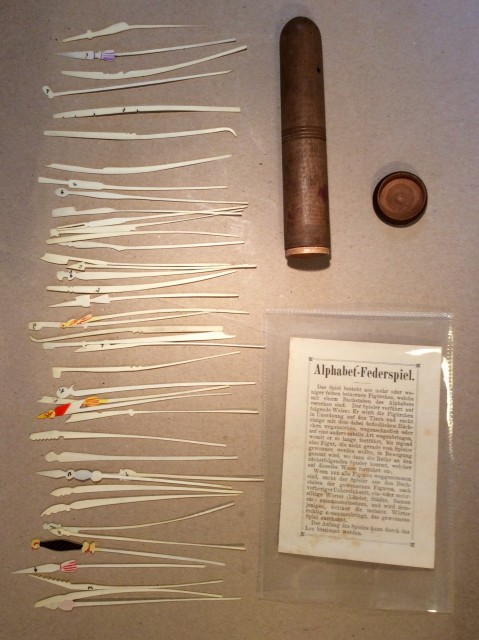 C19 German spillikins game.
Country of Origin: Germany
Date: C1880
Condition: Good original condition
Description: Superb German spillikins game. Forty two carved and decorated bone spills all housed in a turned wooden tube with lid. The instructions in German are rolled up in tube. This looks in mint unused condition.
Dimensions: Tube, 13.5 cm long, 1.5cm diam.
Price: £275
Stock Number: AW?061701