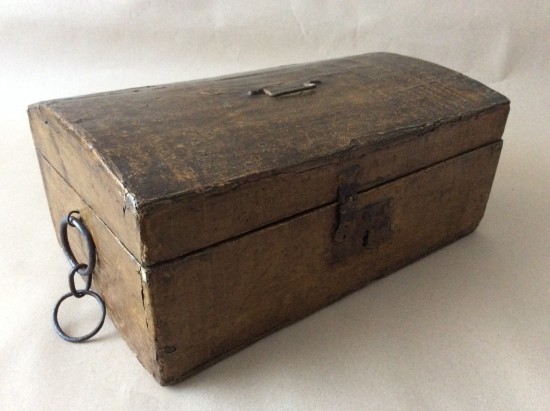 Antique Early 19th Century papered pine deed box.
Country of Origin: U.K.
Date: Early 19th Century
Condition: As found (see description)
Description: Deed box has most of its original paper covering. Flaking at edges. Interior has been recovered later and a 1911 Great Eastern Railway memorandum has been stuck to lid to give a vintage effect. Loop handles are old but not original. Lock plate has no lock behind.
Dimensions: 36cm wide, 21.5cm deep.15.5cm high.
Price: £95.00
Stock Number: AWF111801