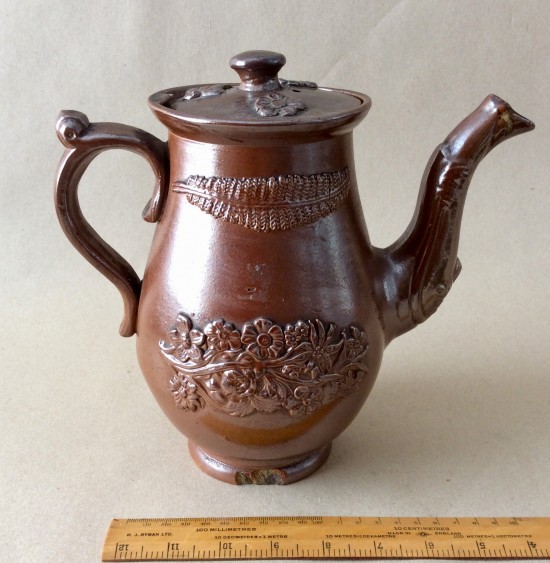 Antique 19th century Stoneware pottery Coffee Pot.
Country of Origin: UK
Date: C1850
Condition: As found (see description)
Description: Good sized Victorian brown glazed stoneware pottery Coffee Pot. The pot sprigged with flowers and ferns to sides. The lid with three flower heads. No cracks or repairs. One large chip to foot rim. See it's photo.
Dimensions: Height 22.7cm. Max width 24.5cm.
Price: £65.00
Stock Number: AWP061901