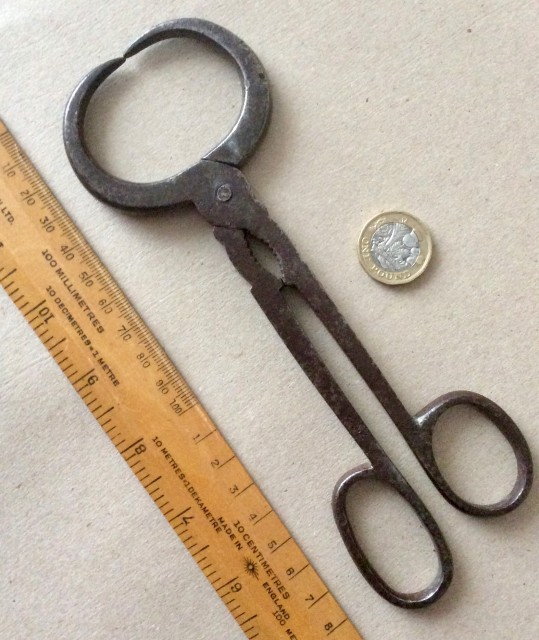 Antique 19th Century steel scissor action Sugar cutters.
Country of Origin: England or France
Date: 19th century,C1850
Condition: Good original condition
Description: Unusual pair of sugar nips. These pliers/scissors type nips for cutting sugar from the imported sugar cones. Spikes were used to detach a large piece and the 'nut cracker' section behind the hinge to reduce the pieces to manageable size. Two finger and one finger grip.
Dimensions: Length 18.9cm, Max Width 6.6cm, Max Thickness 0.9cm
Price: £45.00
Stock Number: AWM081903