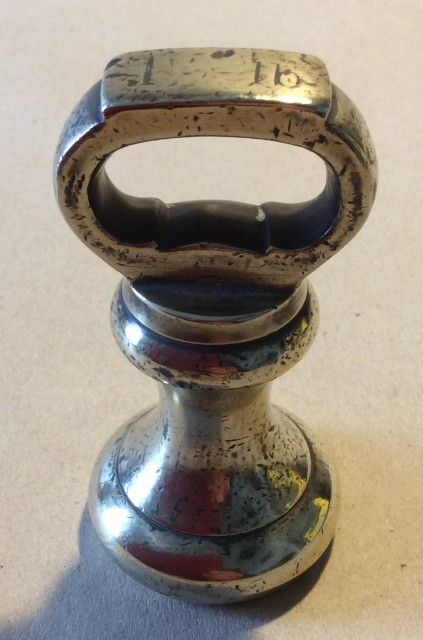 Vintage early 20th century brass 1lb bell weight.
Country of Origin: England
Date: Early C20
Condition: Good original condition
Description: Well used 1lb brass bell weight. Lots of tiny dents and good colour gives a super patina. Lead stamp indecipherable but numerous year stamps 10s to 50s, so early 20th century.
Dimensions:
Price: £12
Stock Number: AWM031802