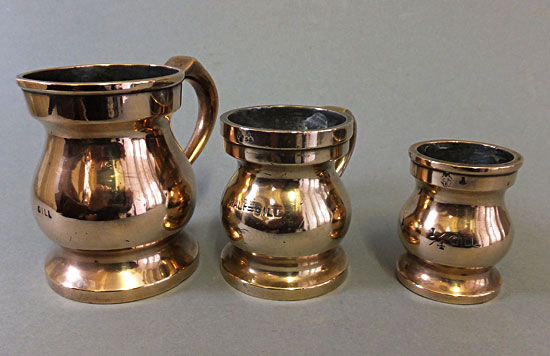 Three brass or bronze gill, 1/2gill, 1/4gill baluster measures.
Country of Origin: England
Date: Gill VR, 1/2gilll ER, 1/4gill GR.
Condition: Good original condition
Description: Three Brass or bronze baluster measures. Gill measure with ( VR crown and 6 mark). 1/2 gill with ( E11R crown and 6 mark), 1/4 gill with (GR crown and 6 mark). The 1/4 gill marked GASKELL to rim and a hand to base.
Dimensions: Gill,7.5cm high, 1/2gill 6cm high, 1/4gill, 5cm high.
Price: £SOLD
Stock Number: AWM031301