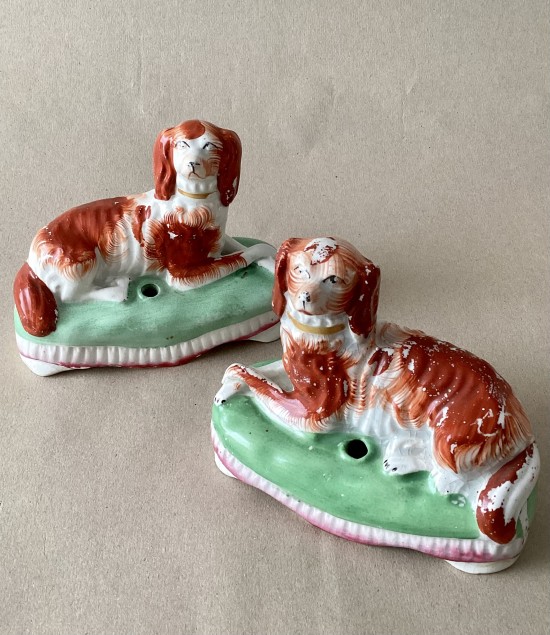 Antique pair of Staffs pottery inkwells, Spaniels on green cushions.
Country of Origin: Uk
Date: C1860
Condition: Good condition
Description: Delightful pair of Staffs pottery inkwells. Opposed pair of Spaniels on green cushion bases with red fringes.The condition is as found. No restoration. Some liver paint losses to dogs. No major damage. Some hairline cracks to right dog on front paws. The right hand dog has more wear to paint as well. (These can be seen in second detail photo.)
Dimensions: Length 13.5cm., Height 11.3cm., Depth7.0cm.
Price: £SOLD THM
Stock Number: AWP082201