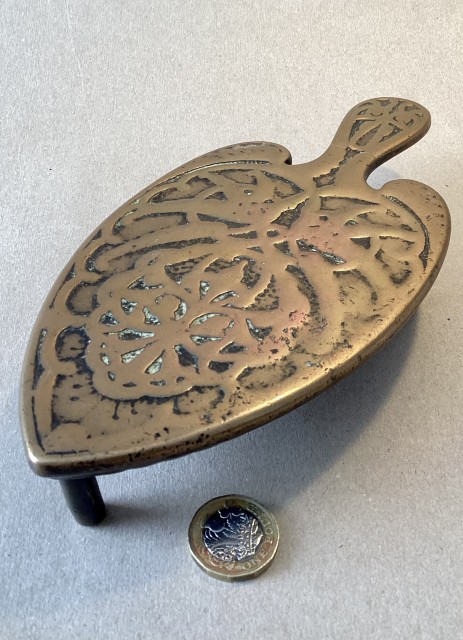 Antique A.KENRICK & SONS NO. 8 brass iron stand/trivet.
Country of Origin: Uk
Date: C1900
Condition: Good condition
Description: Solid cast brass iron stand. The heart shape top with foliate design. Small scalloped fringe to edge. The base with cast in relief A. KENRICK & SONS NO. 8. Age related wear. The top surface is well worn. Underside is very blackened. This was possibly originally four legs. There are two steps to underside, and the front leg could be a replacement.
Dimensions: Length 22.7cm., Width 10.5cm., Height3cm., Weight 538gm.
Price: £28.00
Stock Number: AWM082205