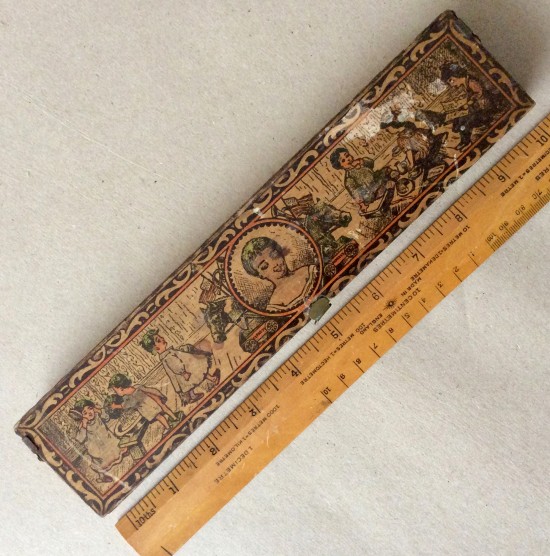 Antique printed wooden pencil box. AMERICAN PENCIL CO No 1231.
Country of Origin: London or New York.
Date: C1900
Condition: Good original condition
Description: Rare antique pencil box. The surface all over printed wood effect. The top printed with Victorian girls playing on either side of a portrait miniature girl supported by flags and toys. Age related wear. Some surface damage to top right and some discolouration. Could be improved with careful restoration.
Dimensions: 25.1cm long x 5.4cm deep x 2.5cm high.
Price: £Sold
Stock Number: AW?061905