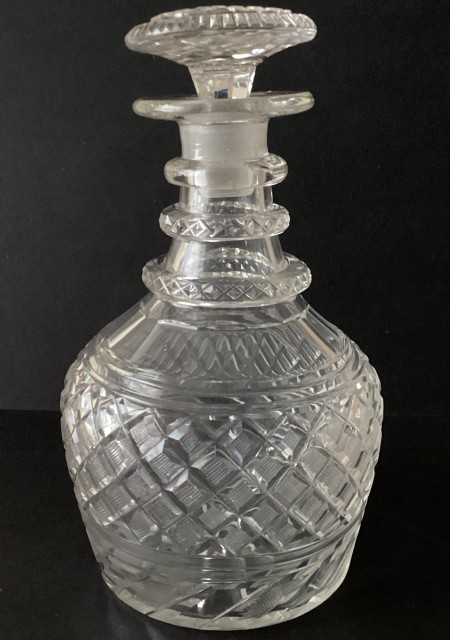 Antique cut glass Anglo Irish three ring decanter.
Country of Origin: England or Ireland
Date: C1830
Condition: Good original condition
Description: As found excellent original condition Georgian cut glass wine decanter with mushroom stopper. No restoration. No faults to note. Some tiny bruise to edges. These are all age related.
Dimensions: Height 9in.,Max diameter 5.2in.
Price: £SOLD
Stock Number: AWG102101