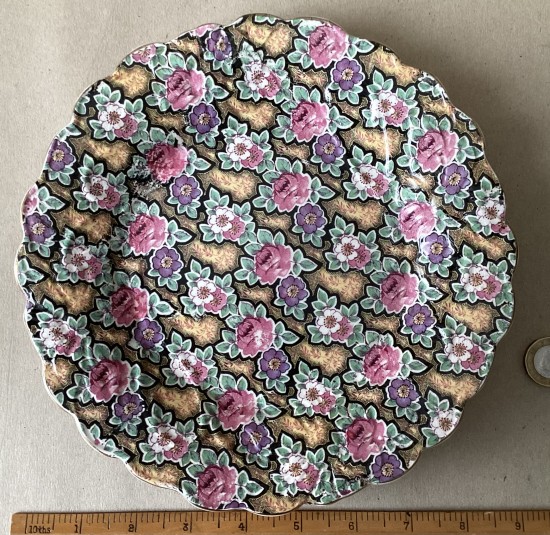 Antique CHINTZ plate in marked but poss. James Kent.
Country of Origin: Uk
Date: C1900-1920
Condition: Good original condition
Description: Chintz pattern plate, roses and apple blossom outlined in black on a brown background. Similar to James Kent DUBARRY pattern. Relief moulding to rim and a scalloped gilt edge. No major damage or cracks. No makers mark . Painters mark E.
Dimensions: Diameter 22.5cm., Depth 2.5cm.
Price: £35.00
Stock Number: AWP072203