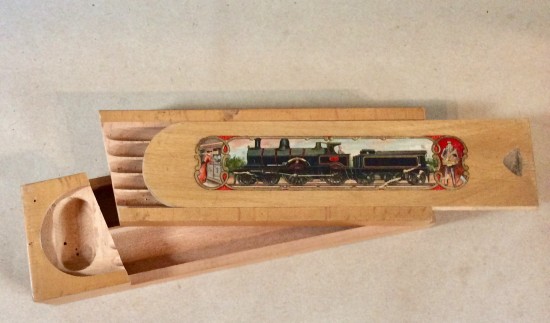 Antique transfer printed wooden pencil box. Made in Bavaria c1900.
Country of Origin: Germany
Date: C1900
Condition: As found (see description)
Description: German wooden sliding lid pencil box with transfer printed steam train to lid. The base with very unusual printed table with slide. The "MOKO" quick multiplier. D.G.R.mM. Old woodworm hole. Treated by freezing for 7 days.
Dimensions: 23.3cm wide.6.3cm deep, 3.3cm high.
Price: £45.00
Stock Number: AW?091802