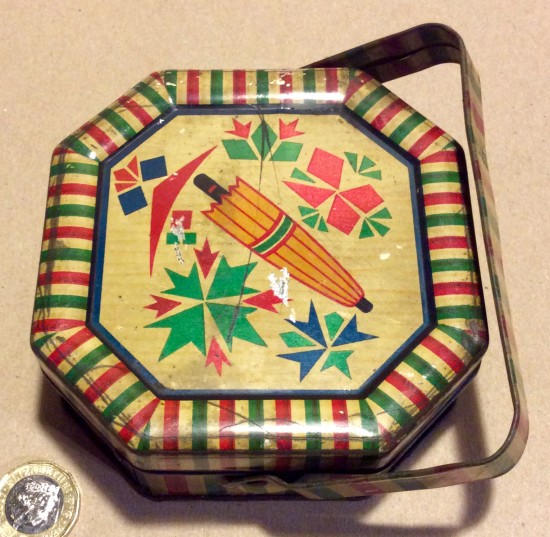 Lyons' " ASSORTED TOFFIESKOTCH" toffee tin.
Country of Origin: UK
Date: C1920
Condition: Good original condition
Description: A rare Lyons' toffee tin. An octagonal tin with a swing basket handle. The lithographic colours are good. Striped red and green against a cream background with blue edging. Geometric designs to lid and an umbrella! In original as found condition. Some paint losses and V shaped scratch to top. Rust spots and many minor scratches.
Dimensions: Base 11 x 11cm. Max height 8.4cm
Price: £100.00
Stock Number: AW?051901