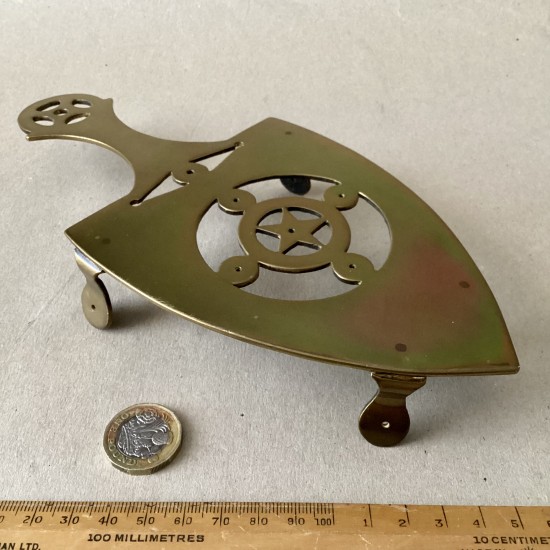 Antique sheet brass flatiron stand.
Country of Origin: Uk
Date: 19th century
Condition: Good original condition
Description: Sheet brass flatiron stand. The iron shaped top with cut design of roundels and a star centre. Good gauge brass. The four legs separately made and riveted on.
Dimensions: Length 23cm., Width 10.7cm., Height 3cm.
Price: £28.00
Stock Number: AWM082202