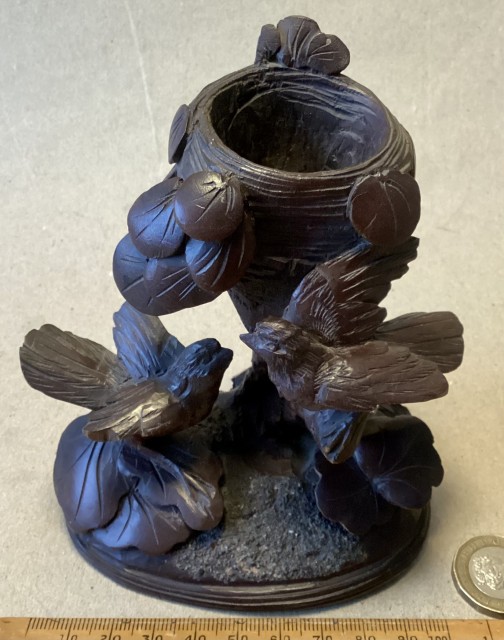 Antique Black Forest carved treen match striker- two birds and nest.
Country of Origin: Germany
Date: 1900
Condition: As found (see description)
Description: Carved tree with nest and two birds. The nest in stump of tree. Good colour. Old damage to three wing tips of birds. Fault to note is the drying out crack to back of base. One piece half detached. Some careful restoration would help to stabilise this. Striker patch of emery between leaves at base.
Dimensions:
Price: £95.00
Stock Number: AWT102202