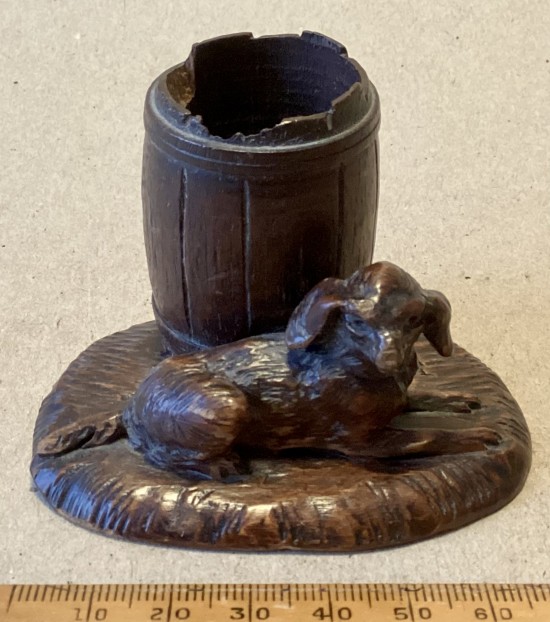 Antique Black Forest carved treen toothpick holder- barrel and lying dog.
Country of Origin: Germany
Date: C1900
Condition: As found (see description)
Description: Small treen toothpick holder. Staved barrel with open top on a grassy mound with well carved dog lying in front. Made in two parts, the barrel attached with peg. Two chips to castellated barrel rim. One old chip and one ne'er sliver chip to back left. This is lighter in colour. It could be improved with some recolouring.
Dimensions: Height 5.4cm, Width 7.3cm. Depth 5.8cm.
Price: £50.00
Stock Number: AWT102203