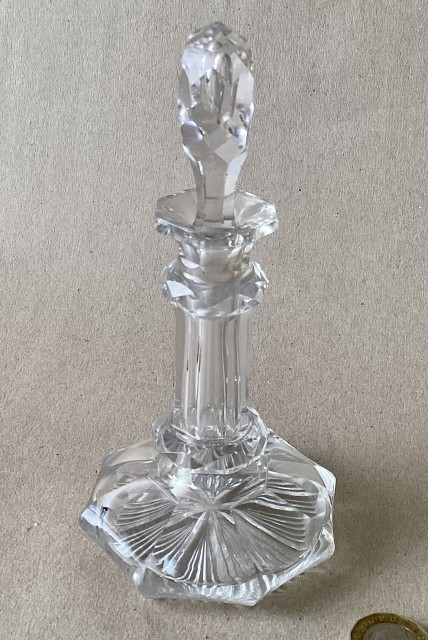 Antique early 20thC cut glass decanter shape scent bottle.
Country of Origin: Uk or France.
Date: C1900
Condition: As found (see description)
Description: Squat decanter style cut glass scent bottle. Well cut eight side neck above a squat eight sided base. Diamond cut collars to top and bottom. The lobed and teared Stopper a later replacement. Good fit but could be improved. No major damage. Some tiny bruises to points and edges. Total about 5. Small bubble or speck in neck. Star cut base. This quality of scent bottle could be Stourbridge or possibly Baccarat.
Dimensions: Height 16cm.Max diameter 9cm.
Price: £75.00
Stock Number: AWG062202