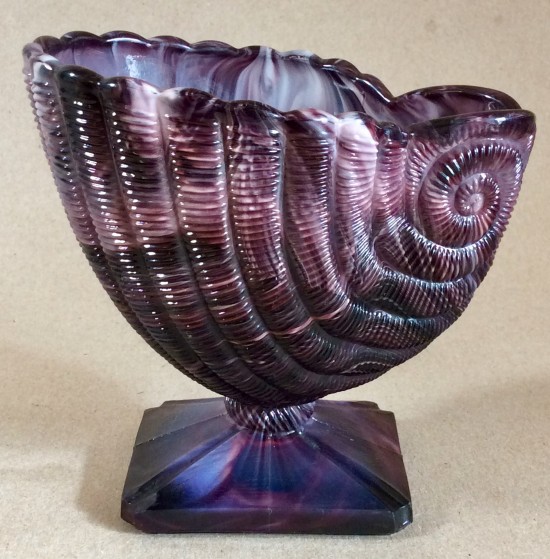 Victorian G.Davidson purple slag Glass shell vase on square base.
Country of Origin: England
Date: C1870
Condition: Good original condition
Description: Lovely purple slag shell vase. Designed in C1880 by Heppel who closed in 1884. G.Davidson bought the moulds and continued the production. No damage or repairs.This unusual piece of pressed Glass was a Heppel design. The pattern book was lost so no records exist. The north east Glass industry in the last quarter of the 19C was booming.
Dimensions: Max height 10.0cm, Max width 10.4cm, Depth 7.3cm
Price: £SOLD
Stock Number: AWG091803