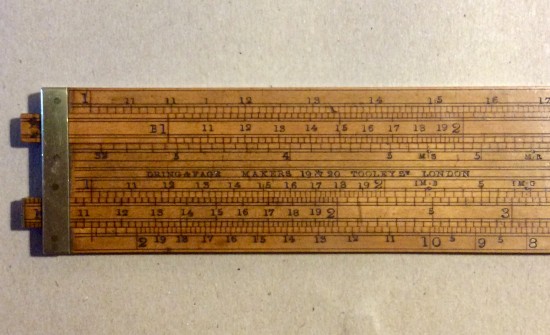 Antique Dring and Fage boxwood Customs and Excise double slide rule.
Country of Origin: England
Date: C1845
Condition: Good original condition
Description: This double slide rule is a Customs and Excise officers rule. Dring and Fage made this rule between 1845 and 1882 while the company was at 19 & 20 Tooley St. London. The rule is in excellent condition with no cracks, chips or repairs. The boxwood has a good even colour and patina. The lettering is all clear and the brass marker pins are present and look original. There is no Inland Revenue mark. This began in 1849 which narrows the date to 1845- 1849.
Dimensions: Length 12 3/4 ins, 12 1/2in rule. Overall width 1 15/16in. Rule 1/4in thick, 5/16in at brass End.
Price: £200
Stock Number: AW?041802