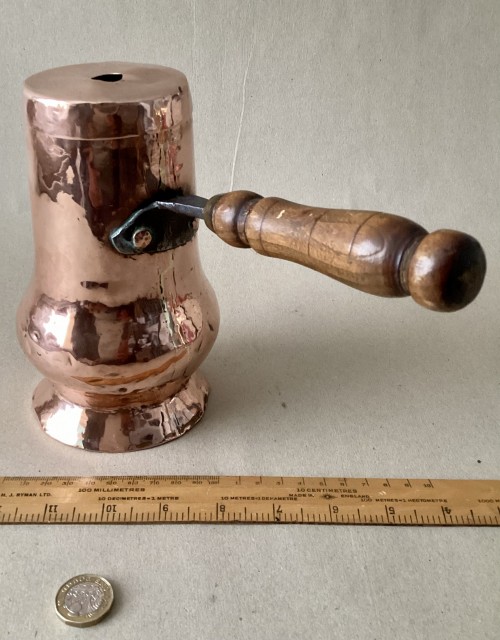 Antique copper baluster chocolate pot English /French circa 1800-1820.
Country of Origin: England/France.
Date: C1800
Condition: Good original condition
Description: Antique copper chocolate pot of the type that was popular in the coffee houses circa1800- 1820. The baluster body on spreading foot. With wrought iron handle and turned wooden handle attached with copper rivets. The body with castellated seam under handle. Some dents to circumference. No holes or repairs. This shape came over from France and can be either English or French made. Small tear to rim(5mm) to note.
Dimensions: Height 17cm. Max width 24.5cm, Diam.Top 7.3cm. Diam. Bott. 9.5cm.
Price: £80.00
Stock Number: AWM042201