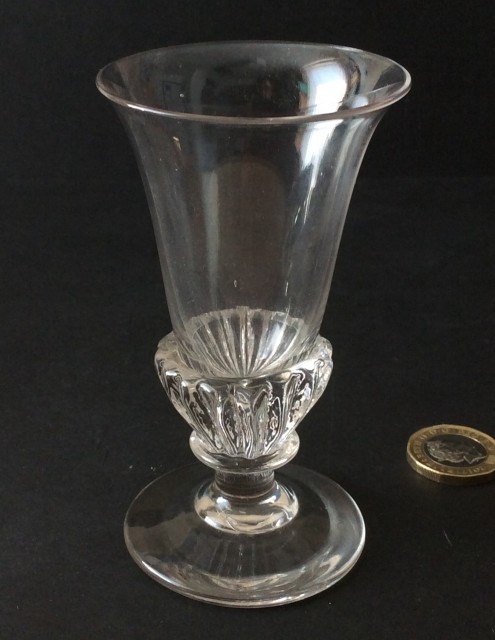 Antique early 19th century gadrooned jelly glass.
Country of Origin: UK
Date: C1820.
Condition: Good original condition
Description: Early 19th century late Georgian gadrooned jelly glass. The funnel bowl with well executed gadrooning to bottom above a collar. Plain short stem and plain foot. Ground out Pontil. No damage and no signs of restoration.
Dimensions: 10.2cm high. Diam top 5.7cm. Diam bottom 5.3cm.
Price: £85.00
Stock Number: AWG072104