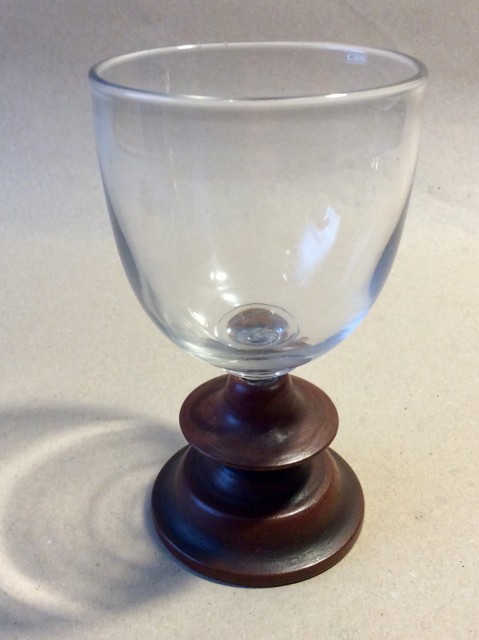 Antique glass goblet with painted treen replacement foot.
Country of Origin: England
Date: C1850
Condition: Restored (see description)
Description: Mid 19th century glass rummer or goblet. The original glass damaged and repaired with turned wood replacement foot. The treen repair turned with a blade knop and with a red paint finish. The wear to the base of the foot and the type of turning marks indicates the repair to be contemporary (1850).
Dimensions:
Price: £65.00
Stock Number: AWG021901