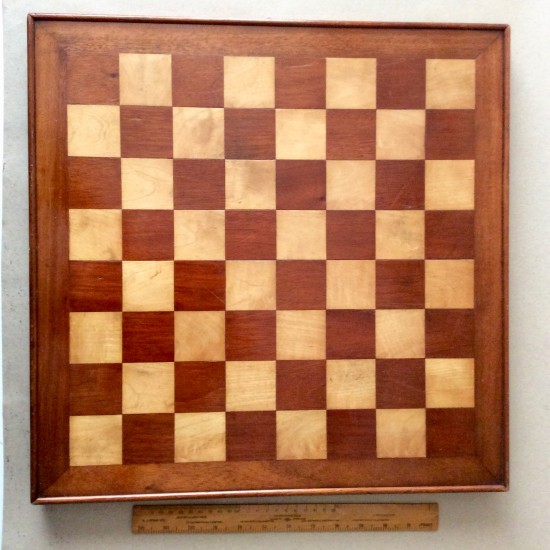 Antique early 20th century Marquetry chess board. Satinwood, walnut and mahogany.
Country of Origin: UK
Date: C1930
Condition: As found (see description)
Description: Well constructed hand made Marquetry chess board 18 1/2 inch square. The squares satinwood and walnut. Mahogany surround. 1 3/8inches high. Some scratches and damage to one corner. See detail photo.
Dimensions: 18 5/8in x 18 9/16in. Height 1 3/8in.
Price: £85.00
Stock Number: AWT121901