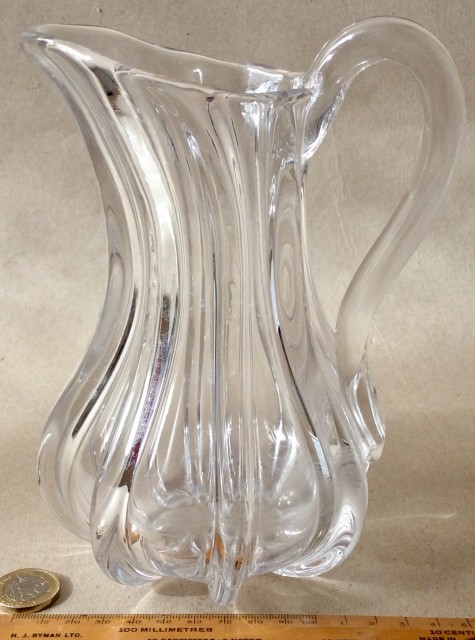 Antique early 19th century clear glass hand blown jug with applied handle.
Country of Origin: UK
Date: C1840
Condition: Good original condition
Description: Hand blown glass jug with eight vertical ribs to the baluster shape. Applied top to bottom strap handle. No cracks to handle joints. No chips to jug. Some milkiness to bottom inside that needs a professional clean. Good baluster gourd shape. Pontil to base has been polished out.
Dimensions: Max height 19.0cm. Max width 14.5cm.
Price: £75.00
Stock Number: AWG032003