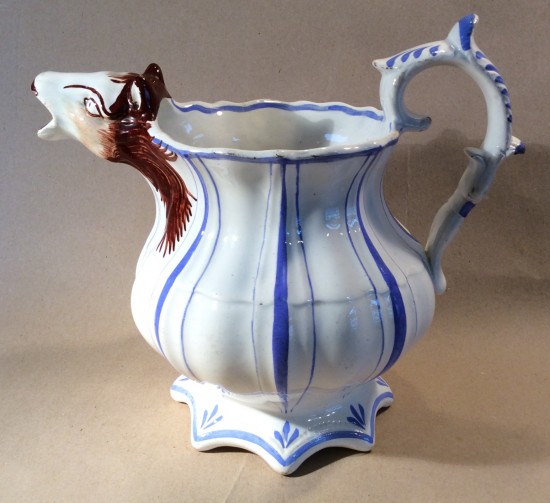 Victorian pottery jug with horse head spout.
Country of Origin: England
Date: C1840
Condition: Good original condition
Description: Very unusual pottery jug with horses head spout. Possibly a water jug. The baluster shape with blue painted stripes. The horses head painted with rich brown details. No restoration. No chips and one tiny internal star crack near base that doesn't show on outer surface.
Dimensions: Height 20.5cm,depth handle to spout 34cm,diam base 12.5cm.
Price: £275
Stock Number: AWP051701