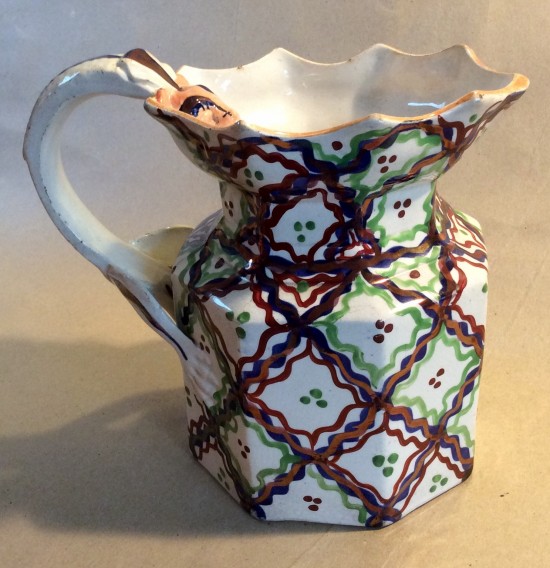 Fenton shape dragon handle Gaudy Welsh jug with unusual cross cross decoration C1830.
Country of Origin: England
Date: C1830
Condition: As found (see description)
Description: Stunning octagonal Fenton shape dragon handled ironstone jug with Gaudy Welsh decoration. Impressed mark to base IRONSTONE CHINA.The jug in good original condition . Chip to outer edge at side of rim (see photo). No other cracks or chips. Some discolouration to inside and lip.plenty of wear to underneath. The criss-cross squiggly line decoration is fabulous. Four lines (green,blue,ochre,and pink) in a patchwork with three green and three ochre dots in the square mesh.
Dimensions: 18cm high,21cm wide max, 13cm base.
Price: £275
Stock Number: AWP081703