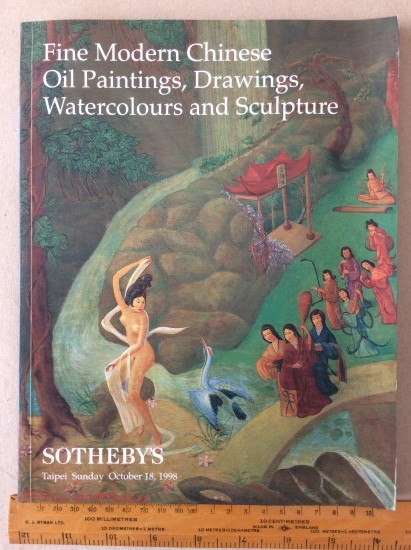 Sotheby's catalogue. Fine Modern Chinese Oil Paintings, Drawings, Watercolours and Sculpture, Taipei, Taiwan October 18th 1998.
Country of Origin: Taipei.
Date: 1998
Condition: As found (see description)
Description: Good clean catalogue. No tears, some creasing to right side. Corner scuffs. 87lots. All colour illustrations. 1-77 multi owner. 77- 87 Special sale of Oil paintings by Ding Yanyong- The Great Master with dedication. 35 short Artist biographies at the back.
Dimensions: 27 x 21cm
Price: £25.00
Stock Number: AW?072904