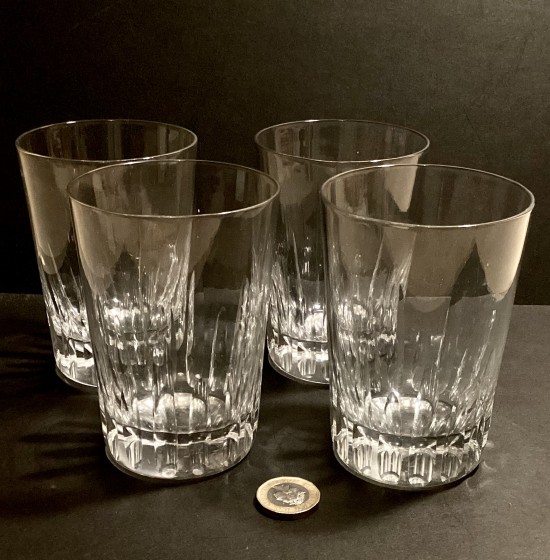 Antique Victorian hand blown and cut water glasses or tumblers.
Country of Origin: Uk
Date: C1890
Condition: Good original condition
Description: Four Victorian water glasses or tumblers. Straight slightly tapering sides are slice cut with alternating long and short ovals to bottom. Curved well to glasses. All four glasses in good condition. No chips or restoration.
Dimensions: Height 10.5cm, Diameter top 7.5cm. Diameter bottom 5.7cm.
Price: £50.00
Stock Number: AWG072202