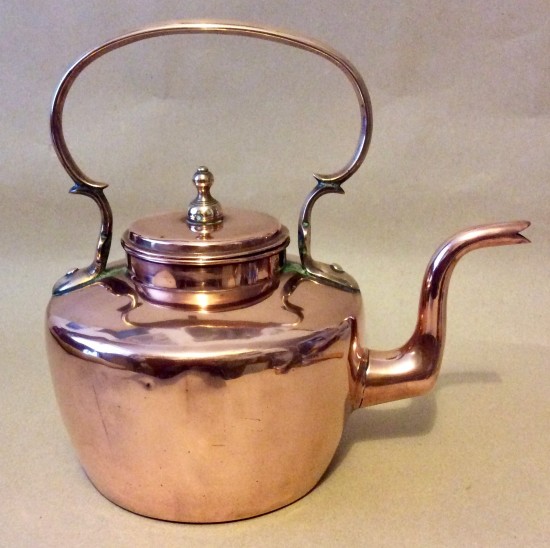 Antique Georgian copper kettle with unusual flat lid.
Country of Origin: UK
Date: C1790
Condition: Good original condition
Description: Good unusual shaped Georgian copper kettle. The stepped squat cylindrical body with flat top lid. Excellent condition for this period. No repairs. Minor dents and scratches. Unusual the finial on lid is hollow with a gas escape hole to one side. This might have been a whistling mechanism.
Dimensions: Max height 29cm,max width 29cm. Diam body max 20cm.
Price: £95.00
Stock Number: AWM011908