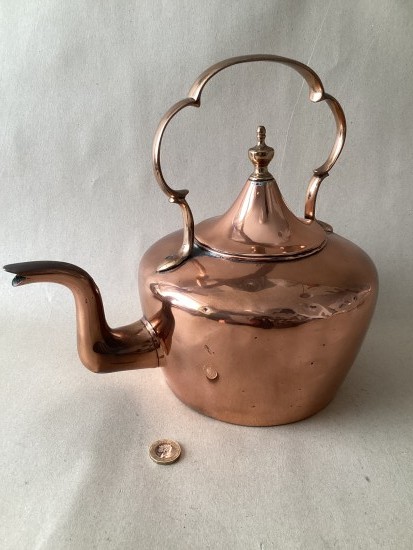 Antique copper kettle with C scroll handle and tent lid.
Country of Origin: Uk
Date: Circa 1820.
Condition: As found (see description)
Description: Georgian copper kettle with c scroll handle and tent lid. Castellated seam to base and vertical behind handle. As found good condition. No holes or major damage. There are a lot of minor dents and marks which are all age related. The one fault to note is the urn finial has had a solder repair. It might have worked loose. Lovely squat bellied shape to body.
Dimensions: Height. 27cm. Max width spout to back 29cm. Max Diameter 20.1cm.
Price: £90.00
Stock Number: AWM042205