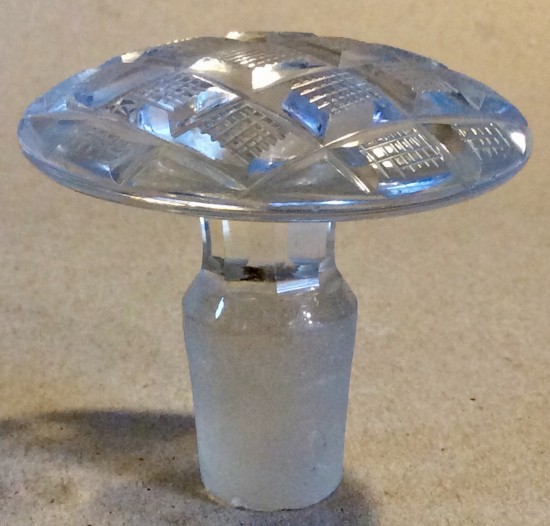 Georgian cut Glass mushroom decanter stopper.
Country of Origin: U.K.
Date: C1780
Condition: Good original condition
Description: Lovely half bottle size mushroom decanter stopper. The top all over cut with strawberry hobnails. Slice cut neck. No major damage. Age related wear.
Dimensions: Overall height 5.35cm. Max width 5.7cm PEG: Diam top.2.0cm,Diam bot.1.7cm, Length peg2.4cm.
Price: £25.00
Stock Number: AWG091801