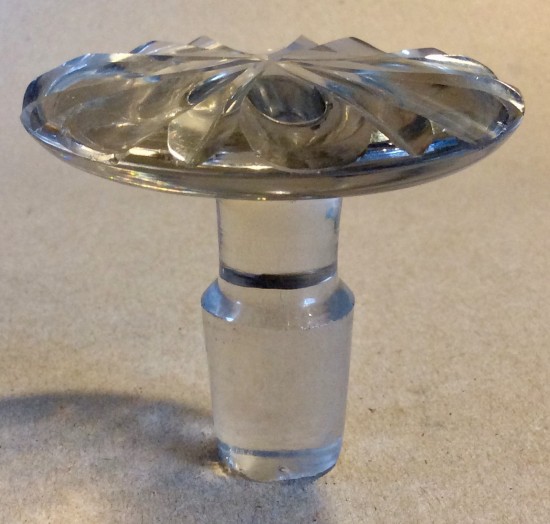 Georgian cut Glass mushroom decanter stopper
Country of Origin: U.K.
Date: C1780
Condition: Good original condition
Description: Full size cut glass mushroom decanter stopper. The top alternatively radial cut with eight v's and eight scallops. An unusual combination. Plain neck and polished peg. No chips to top. Some chipping to bottom of peg. Good yellow/grey colour.
Dimensions: Overall height6.1cm. Max width 6.75cm. PEG: Diam top 2.3cm, Diam bot 1.9cm, Length peg 2.6cm.
Price: £25.00
Stock Number: AWG091802