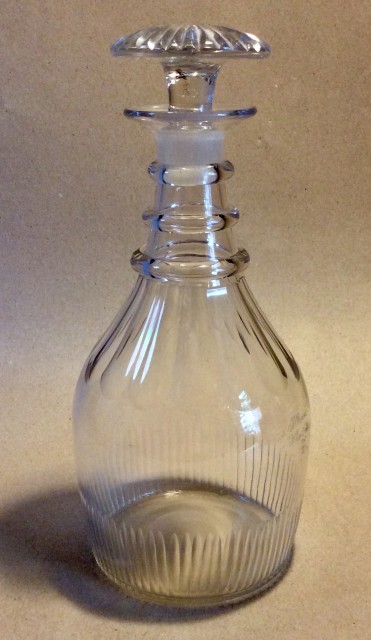 Antique Georgian three ring wine decanter with mushroom stopper.
Country of Origin: England
Date: C1780
Condition: Good original condition
Description: Late 18th century blown three ring decanter with a mushroom stopper. No chips or repairs . Some minor scratches to body. Age related wear. Point engraved owners mark to side ( see main photo at 3 o clock). J.Jones. Wheatsheaf, 1865.
Dimensions: 24cm high, max diam 11cm.
Price: £100.00
Stock Number: AWG121801