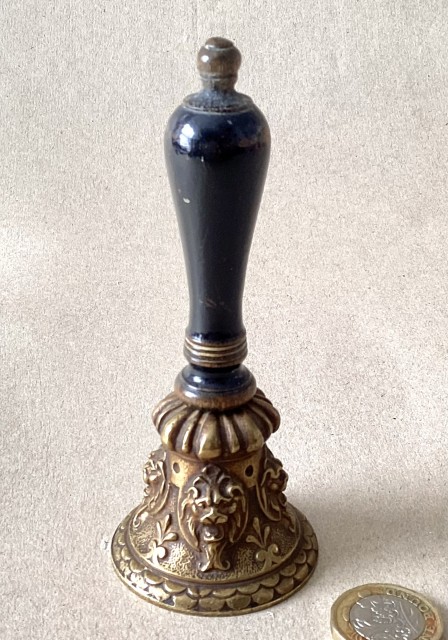 Antique cast brass table bell.
Country of Origin: Uk
Date: C1880
Condition: As found (see description)
Description: Small cast table bell. Turned and ebonised wooden handle. This may be a replacement. The gadrooned top bell has four relief lions head to side above a rim with two rows of semicircular 'tiles'. The clacker is original but has new split pin at top. Tinny tingly ring.
Dimensions: Overall height 11.6cm. ,Height of bell 4cm., Diameter 4.7cm.
Price: £40.00
Stock Number: AWM092201