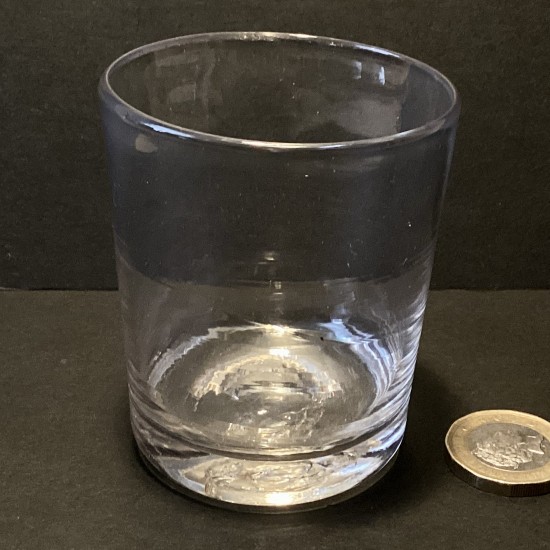 Antique Georgian clear medicine or dram glass tumbler.
Country of Origin: Uk
Date: 1780
Condition: Good original condition
Description: Lovely small Georgian clear glass tumbler. Probably a small medicine glass. Near straight sided glass. Slightly flaring. Good thick bottom with snapped off pontil. One side slightly lower 6.5cm.
Dimensions: Height 6.9cm. Diameter top 6cm. Diameter bottom 5cm.
Price: £45.00
Stock Number: AWG102202