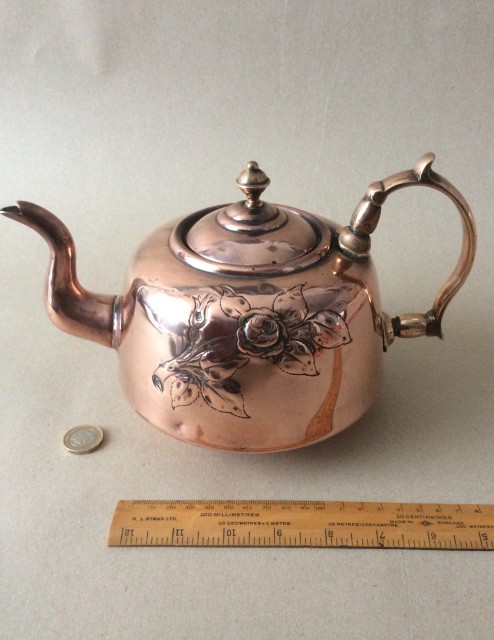 Antique repousse engraved copper teapot. C1900. Made by W Soutter & sons. (W. S&S Ltd.) Birmingham.
Country of Origin: UK
Date: C1900
Condition: Good original condition
Description: Unusual copper teapot by William Soutter & Sons, Birmingham. 6 Gill capacity. Cast brass handle. The cylindrical sloping sides repousse engraved to one side with a thistle and on the other a rose. Some age related wear. A few minor dents but no major damage or repairs to note.
Dimensions: Max length 25.5cm. Max diameter 16.5cm. Max height 15.8cm. Weight 752gm.
Price: £80.00
Stock Number: AWM082104