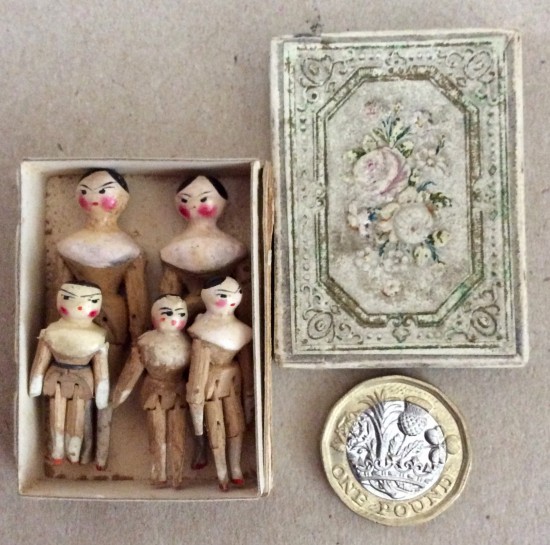 Victorian Grodnertal family miniature wooden peg dolls.
Country of Origin: Germany or Holland
Date: C1880
Condition: Good original condition
Description: Boxed family of Grodnertal wooden peg dolls. Two adults and three children. These peg dolls are from the Alps and were called "Dutch"dolls. The main centre for manafacture was Val Gardena. They have turned and painted heads and basic jointed pegged arms and legs. They were sold undressed for owners to make clothes out of scraps of material. There is no apparent damage. I have not tried to move any joints. The box could be original. A label to base is printed Rosc.
Dimensions: Adults 4.5cm high, Chldren 3cm high.
Price: £SOLD
Stock Number: