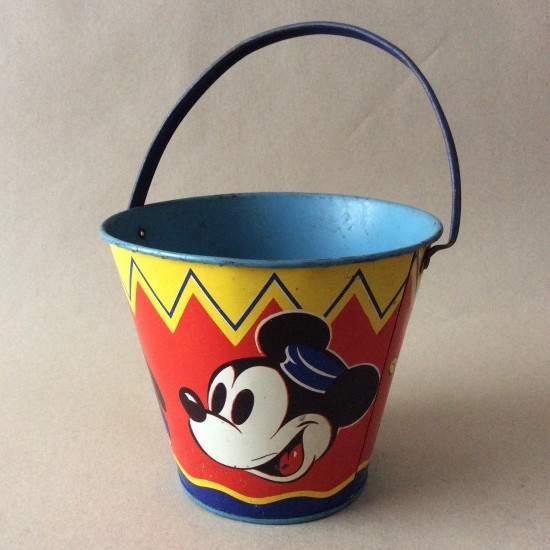 Vintage Disney Mickey Mouse seaside sand pail. HAPPYNAK MADE IN ENGLAND.
Country of Origin: England
Date: C1940
Condition: Good original condition
Description: Painted tin seaside sand bucket. HAPPYNAK SERIES MADE IN ENGLAND by Paton, Calvert and Co. c1940. Shows Mickey , Minnie and Pluto on sides. Paint I good original condition.
Dimensions: Diam top 17.5cm. Diam bott 11.1cm. Height 15cm.
Price: £SOLD
Stock Number: AWM062103