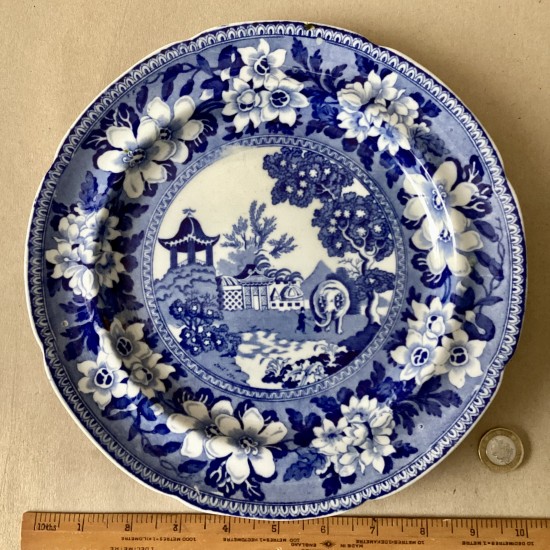 Antique b/w dinner plate ROGERS C1820. 10in D. Elephant and mahout pattern.
Country of Origin: Uk
Date: C1810-20
Condition: Good original condition
Description: Good condition ROGERS dinner plate with b/w transfer. The central pattern a mahout and elephant in a landscape with a pagoda. The border briar roses. No cracks, chips or repairs. Some underglaze black stains and some fritting spots. A couple of surface scratches. Some border absent and white line, see detail photo.
Dimensions: Diameter 25.4cm. Depth 2.2cm.
Price: £SOLD
Stock Number: AWP072202