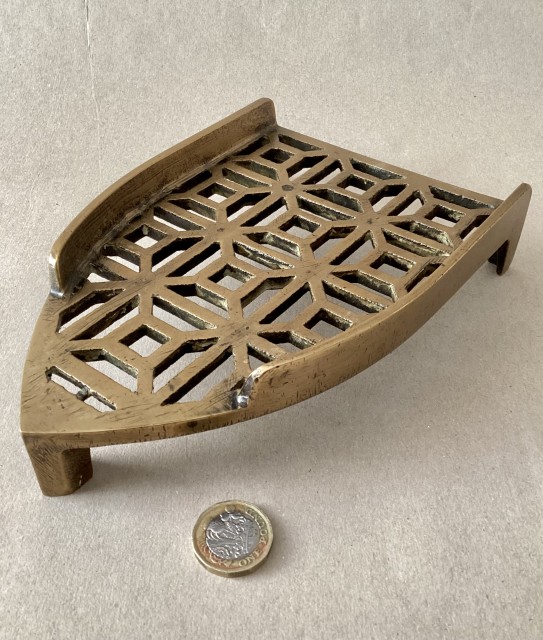 Antique KENRICK & SONS No. 11 heavy cast brass iron stand/trivet.
Country of Origin: Uk
Date: C1900
Condition: Good original condition
Description: Well cast heavy brass iron stand/trivet on three legs. The decorative pierced design of squares and trapeziums. Stamped or cast in underneath with KENRICK & No. 11. No damage or repairs to note. All wear is age related. Some scuffs to sides and top.
Dimensions: Length 20.2cm., Width 13.2cm., Height 4cm., Weight 856gm.
Price: £30.00
Stock Number: AWM082204