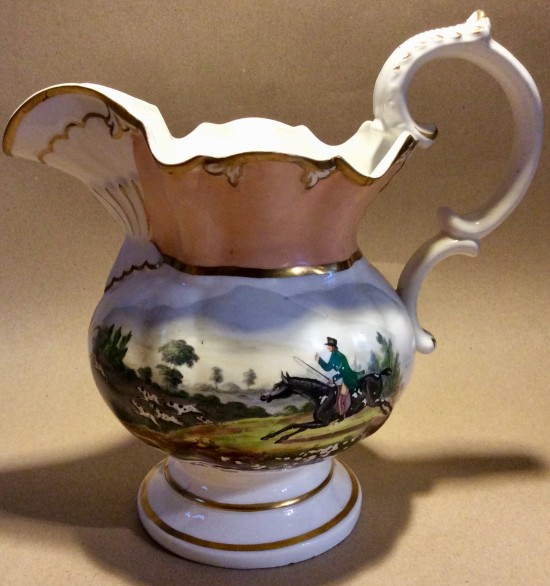 Antique Victorian large jug with hand painted flowers and hunt scene.
Country of Origin: England
Date: C1860
Condition: As found (see description)
Description: Superb large size porcelain jug. Hand painted to one side with a hunt scene. A huntsman riding behind hounds with fox far left. The other side profusely decorated with flower spray. Good original gilding and initials J W under spout. No cracks or restoration. Some paint flakes missing to green foreground and in flower spray.
Dimensions:
Price: £115.00
Stock Number: AWP121802