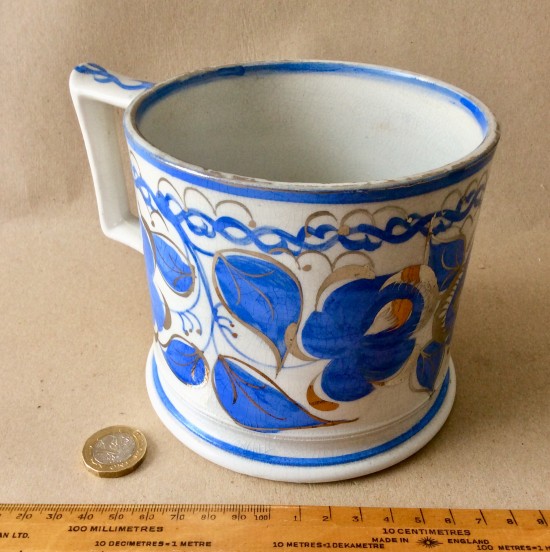 Antique Victorian pottery mug with hand painted decoration with blue flowers and silver resist highlights.
Country of Origin: England
Date: C1860
Condition: Good original condition
Description: Good large pottery mug or tankard. Probably holds one pint. No cracks or restoration.some crazing to inside. One small chip to top of handle. A good clean example.
Dimensions: Diameter bottom 13cm, overall width 16.5cm, Height 11.4cm.
Price: £SOLD
Stock Number: AWP081901