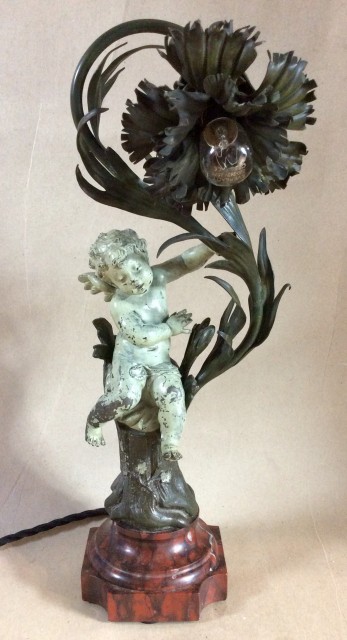 Spelter and copper Art Nouveau cherub electric table lamp on good marble socle base.
Country of Origin: U.K.
Date: C1900
Condition: Restored (see description)
Description: Painted spelter cherub lamp on good red marble socle base. Original paint which has rubbed on cherub. The copper flower form shade original green paint. One ring of petals replaced at some time. The lamp restored and PAT tested. Chip to top of socle at 9 o clock has been part filled with clear glue.
Dimensions: Overall height 38cm, overall width approx 14cm, approx depth 14cm.
Price: £275.00
Stock Number: AW?091901