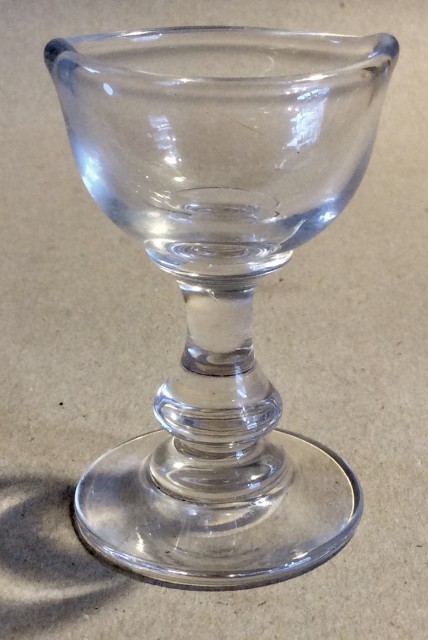 Late Victorian clear Glass hand blown eyebath.
Country of Origin: U.K.
Date: C1900
Condition: Good original condition
Description: Late Victorian hand blown clear glass eyebath. The shaped bowl attached to a knopped stem on a plain foot. No pontil and no polish marks to base. Some signs of age wear. No damage or repairs.
Dimensions: 7.3cm high, 4.7cm side max, Diam of base 4.5cm.
Price: £25.00
Stock Number: AWG101803