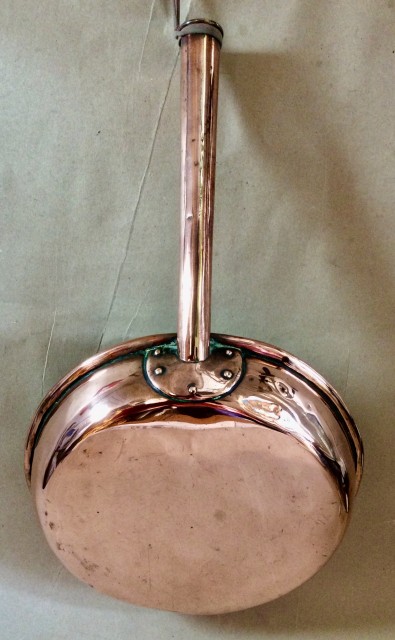 Victorian copper sauté pan. 30cm diameter.
Country of Origin: England
Date: C1850
Condition: Good original condition
Description: Good heavy gauge copper sauté pan. No damage or repairs. Handle slopes upwards at 45 degree angle. Seamed handle on underside, (can be seen in detail photo). Allrivets original.
Dimensions: 30cm Diam,6.5cm deep. Handle26.5cm long.
Price: £SOLD
Stock Number: AWM071802