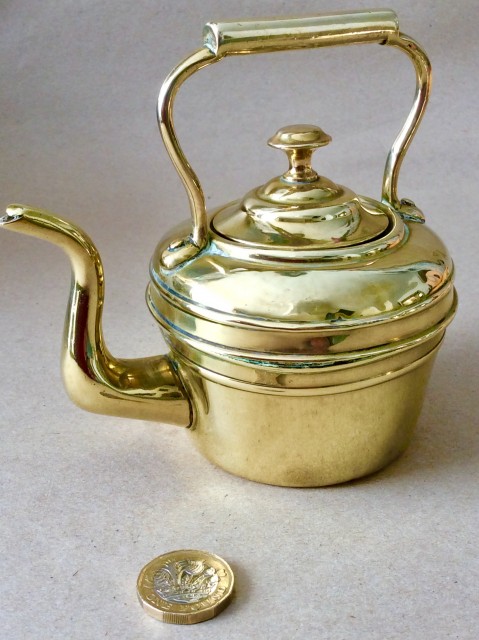 Antique miniature brass kettle
Country of Origin: England
Date: C1900.
Condition: Good original condition
Description: Small sheet brass kettle. The heavier gauge sheet brass indicates this was not just an ornament. The construction is good and there are no repairs. There is wear on the protruding rings which were for strengthening. There is light showing here on the middle ring.
Dimensions: Height 12cm, Max Width 12.9cm,Diameter base 7cm.
Price: £35.00
Stock Number: AWM041903